Estimated reading time: 4-5 minutes
Until now, recruiting the best employees in the world was just a pipe dream for many businesses. But thanks to a recently announced $5 million seed round for its global talent services and hiring marketplace, Lehi-based recruiting firm IsoTalent is one step closer to making that a real possibility.
IsoTalent's investment round was co-led by Crocker Ventures and Ad Ventures, and included Sweater Ventures and several high-profile angel investors. With the new funding, IsoTalent aims to expand its national marketing efforts and develop a tech-enabled global hiring marketplace.
"IsoTalent's mission is to bring recruiting to the future," says IsoTalent CEO and Co-Founder, Paul Ahlstrom. "Legacy industries need a hard reset to keep up with global demand, address talent shortages and weather the economy. Businesses have a critical need for competitive pricing, better technology, and long-term solutions to scale their teams."
Ahlstrom explains how business leaders are retooling their recruiting strategies in response to massive resignations and more economic turmoil. IsoTalent offers a "comprehensive and on-demand recruiting solution" to meet jobseeker and business needs with three innovations: commission-free recruiting, global employer of record (EOR) and free applicant tracking system (ATS).
Save thousands of dollars with commission-free recruiting
Writing for The Muse, tech recruiter Biron Clark notes that recruiters traditionally pocket anywhere from 20-25% of a new hire's first-year salary. A new employee making $100,000 might traditionally cost you $25,000 – but with IsoTalent, you can potentially cut that cost in half.
Continuing its disruptive approach to pricing, IsoTalent offers hourly rates for domestic and international recruiting services:
● International roles: $75-$150/hour after EOR discount (see below)
● Primary and high-volume roles are billed at $110/hour
● Technical roles: $125/hour
● Executive roles: $200/hour
For international needs, IsoTalent offers recruiting and employment services. Global candidates are billed according to the primary, technical, and executive rates listed above. If a business hires those candidates through IsoTalent's Global EOR, they will receive an hourly discount (up to $50/hour depending on the position) on their recruiting bill. From there, businesses pay a monthly PEPM fee to continue employing those professionals through IsoTalent's EOR.
Rent legally worldwide with IsoGlobal
Another big headache for recruiters is the legality of hiring international candidates. With a global employer of record (EOR), you can hire candidates anywhere in the world without any worries and work legally. Thanks to IsoGlobal (IsoTalent's EOR), small businesses and startups are also expanding their international presence.
"It's an exciting time for startups to develop their global strategy," says Jonathan Malan, global head of IsoTalent. "Remote and hybrid teams are more productive and accessible than ever—and combined with global EOR, this brings new possibilities for expansion, localization, and technological efficiency. Utah businesses are tapping into growth strategies they never thought possible."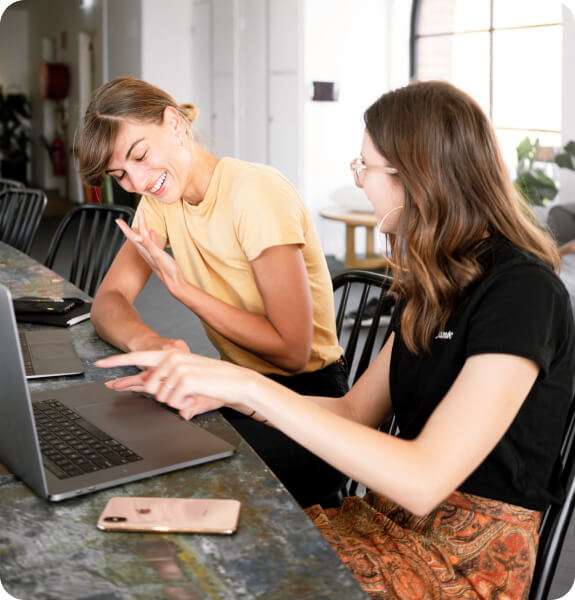 Track applicants for free with IsoConnect
Active clients of IsoTalent interface with their domestic and international recruiters through the IsoConnect platform, which is also available as a free applicant tracking system. Any user, customer or otherwise, can use the platform to manage new listings, track recruitment, and welcome recruiters. This includes access to a global EOR to help recruit and employ cross-border candidates.
"We created a premium SaaS platform to help busy teams consolidate their recruiting activities into one central dashboard," explains Lifferth. "It allows any stakeholder – be it a hiring manager, recruiter, candidate, or CEO – to have complete visibility into the candidate recruitment process. Whether teams use it in conjunction with our recruiting services or as a standalone ATS, it's an essential tool. Startups and small businesses. If you're still using Excel spreadsheets, talk to our team."
Fill positions fast with IsoTalent
According to IsoTalent, the aforementioned solutions work independently and in tandem with each other.
"We serve clients at any stage of their recruiting strategy," says Austin Miller, CRO and co-founder. "This is the beauty of our on-demand model: a business leader can leverage free products, build their recruiting, expand local and global search, collaborate with professionals, and start and stop services.
Thanks to its new investors, more people are going to experience the difference IsoTalent can make in the recruiting process.
"IsoTalent has the tools and expertise to become an integrated recruiting solution for businesses of any scope and size to hire at scale," adds Lifferth. "Our new funds will be used to build on and implement that vision."
If you would like more information about IsoTalent's global recruiting and hiring solutions, please visit isotalent.com or contact [email protected]
x
More stories may interest you