The Louisiana legislature begins its annual session this week, and insurance proposals are sure to be at the forefront of lawmaking. The current insurance commissioner made a really insightful statement last week. "We are now in the midst of an insurance crisis," do you think? An insurance crisis has been going on in Louisiana for more than fifteen years, as long as Rip Van Winkle has been sleeping, and the Department of Insurance and the legislature seem to have just woken up to this fact.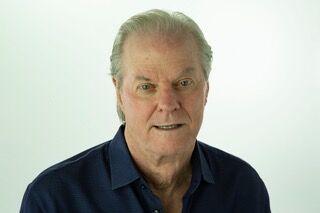 One proposal is to inject more state tax dollars into an incentive fund to attract more insurance companies to the state. When asked about this idea, US Senator John F. Kennedy responded: "We tried it. It blew up in our faces." The senator is right. In a special session a few months ago, the legislature handed over $42 million to the Insurance Department. Few companies applied for the money, and the majority that got the tax money backed out. The department is now asking for an additional $20 million for more incentives. So expect more bankruptcies.
Below is a partial list of proposed new laws. (Note that I didn't say proposed new bills. A bill is something you sent in the mail to buy a service. Why are these insurance officials and lawmakers talking nonsense?)
Under another proposal, insurance companies could require policyholders to obtain a notarized sworn statement before they can even file a claim. So a hurricane devastated a family with no local services and searching for cover over their heads. Before they can even get basic help from their insurance company they have to travel to who knows where to find a notary and also find a lawyer or someone else to prepare a sworn proof of loss form then hopefully the post office isn't closed send the form To the insurance company, and wait and wait for a response. What a terrible piece of legislation, proposing to allow a company to defer any payment.
Then there is another effort to support the state-run Citizens Property Insurance Company. You'll remember Senator John F. Kennedy said that Citizens was the worst mismanaged company in the state when he was state treasurer. The insurance department wants to prevent any policyholder from receiving bad faith fines when citizens continue their habit of ignoring policyholders and not paying claims in a timely manner. Senator Kennedy was right. Citizens has been a disaster from the start and must be rescinded. That should tell us something that no other country has a state-run company like Citizens.
Policyholders need to be careful when lawmakers tell them that these proposed changes will keep insurance rates from rising. Remember that two years ago when the legislature approved the so-called tort reform the Insurance Commissioner promised it would cut auto insurance rates by 25%. so what happened? Have you checked your policy recently? Instead of falling prices, huge price increases continue to occur. Legislators were sold a commodity bill and really bought into it. Now the politicians are paying the price. Expensive price.
There are a few other proposals being put forward by the Insurance Commissioner and lawmakers, but most are little more than sticking a toe in a collapsing dam. So are there important changes that can be made outside of praying that there are no hurricanes? Yes, and I have included a number of ideas in previous columns. But the single most import concept is for the governor to join with other Gulf Coast state governors to form a joint insurance pool. Louisiana has a lot of weather exposure, but it's too small to go it alone.
None of this is original science or rocket science. It's a matter of focus. Obviously, the ruler must be involved. In all but a dozen states, an insurance commissioner is appointed. So Congress will look to governors to vigorously pursue these important concepts. There are ways to solve this major insurance crisis. But it will require much more focus and much stronger leadership.
Peace and justice
Jim Brown