Estimated reading time: 4-5 minutes
American Family Physician reports that hand numbness and tingling associated with carpal tunnel syndrome affects up to 6% of American adults. This means that approximately 133,000 adults in Utah suffer from carpal tunnel syndrome. If you are one of them, then it is time to visit the Elite Carpal Tunnel.
Elite Carpal Tunnel is probably unlike any other medical clinic you've ever visited – and that's a good thing. When you're already dealing with hand issues, the last thing you need is a headache that comes from the hassles of traditional healthcare.
The clinic may be celebrating its first anniversary now, but this is its raison d'être for many years to come.
Dr. Peterson is passionate about putting patients first
Dr. Travis Peterson understands the frustration of scheduling multiple appointments, spending hours in waiting rooms, paying huge sums, and dealing with healthcare delays and inefficiencies. That's why he is committed to changing the nature of traditional carpal tunnel care by providing his patients with a better and easier experience. The solution to these problems is the Elite Carpal Tunnel method.
Elite Carpal Tunnel is a hand surgery clinic designed to provide effective, high quality hand surgery care. This model offers many advantages to patients, including the convenience and benefits of receiving carpal tunnel treatment in the clinic. However, the procedures may also be done in a surgery center or hospital as needed.
Where a traditional process can take up to 14 weeks or longer, Peterson and his staff at Elite Carpal Tunnel aim to get you on the road to recovery on your schedule and in a fraction of the time needed for a traditional process. After booking an appointment, and where appropriate, treatment can begin and even be completed on the day of the first consultation.
Peterson is a board-certified orthopedic surgeon with residency training and subspecialty certification in hand surgery. During his work experience in Washington and Utah, he has performed thousands of surgeries. More than 2,000 of these operations were carpal tunnel operations.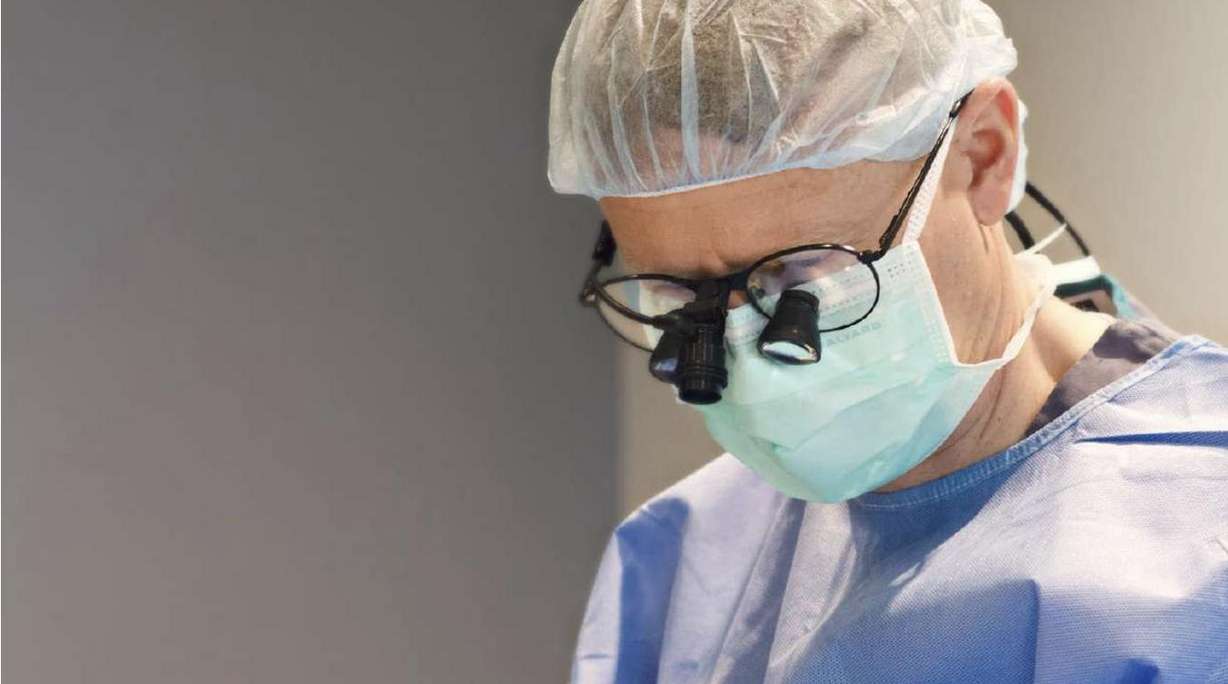 Helping patients in Utah and beyond
Elite Carpal Tunnel services benefit patients in the local Utah market and along the Wasatch front, but the clinic also attracts patients from southern Idaho and eastern Nevada. These patients travel here because of the combination of convenience, efficiency, quality and value that they are unable to find in their local markets.
In addition to being convenient, effective, and of high quality, there is another reason patients are drawn to the Elite Carpal Tunnel: The model is exceptionally safe. The clinic eliminates the risks associated with venous access and airway management and those associated with anesthesia or general anesthesia.
Lead the fee cancellation process
Finally, widespread adoption of the efficient, office-based Elite Carpal Tunnel model could save $5 million annually on carpal tunnel procedures performed only in Utah – and nearly $1 billion nationally.
Elite Carpal Tunnel intends to lead efforts in making in-office carpal tunnel procedures more accessible to patients. This procedure is better for patients because it eliminates the usually high facility fees associated with hospitals and surgery centers.
Writing for Consumer Reports, Donna Rosato, "While facility fees vary greatly by hospital and service provided, they can add hundreds or thousands of dollars to a medical bill." "The fees are often high relative to the cost of the service provided." In one example that Rosato cites, the patient's hospital fee was nearly 40% of his bill.
A visit to a holistic care clinic — such as the Elite Carpal Tunnel — makes more sense. You get high-quality care in a convenient setting for much less.
Book a free consultation
In honor of its one-year anniversary, Elite Carpal Tunnel is offering free consultations through the end of May. Visit the Elite Carpal Tunnel website for online reservations or call 801-997-5770. Be sure to indicate the code HAPPYONEYEAR for a free consultation. Elite Carpal Tunnel accepts most types of insurance, offers excellent self-pay rates, and it only takes a few seconds to book an appointment. Don't miss this opportunity to get the comprehensive care you need for carpal tunnel syndrome.
×
More stories you may be interested in